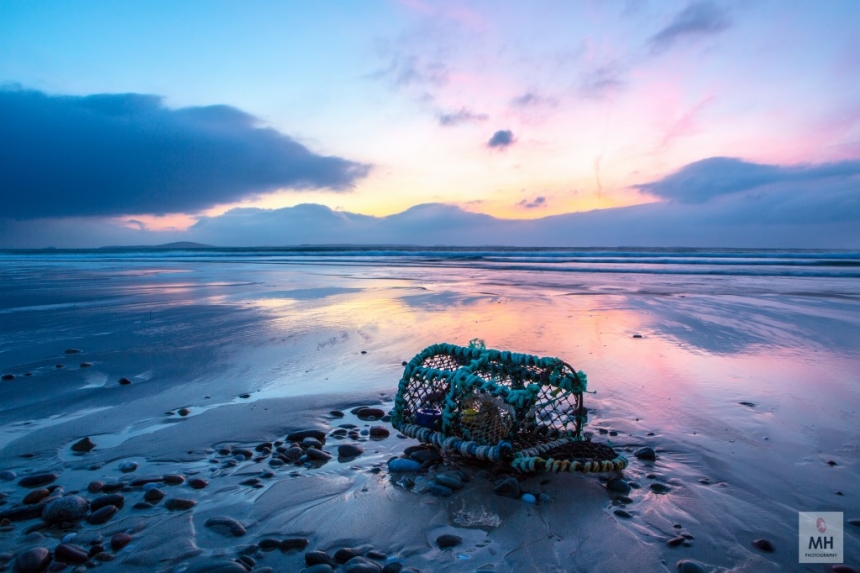 A sunset from Elly bay taken back in March the day before Mayo played Donegal In Castlebar, remember that really cold weather?
I decided on the drive down from Dublin to head for Dun Briste (Downpatrick Head) but a strong gale on the edge of the cliffs mean't the camera never came out of the bag never mind up on a tripod. Over to my left as I looked out to the Dun Briste I could see a brilliant display of sunshine rays burst through the clouds in the direction of Belmullet.
Back into the car and an hour later I was on this beach In Elly bay, just enough time to grab the last bit of the Sun and its afterglow.
In other news I had my first Tuesday Wedding during the week! A great day was had by all and I hope to share some shots from the day shortly.
Have a good Bank Holiday everyone!