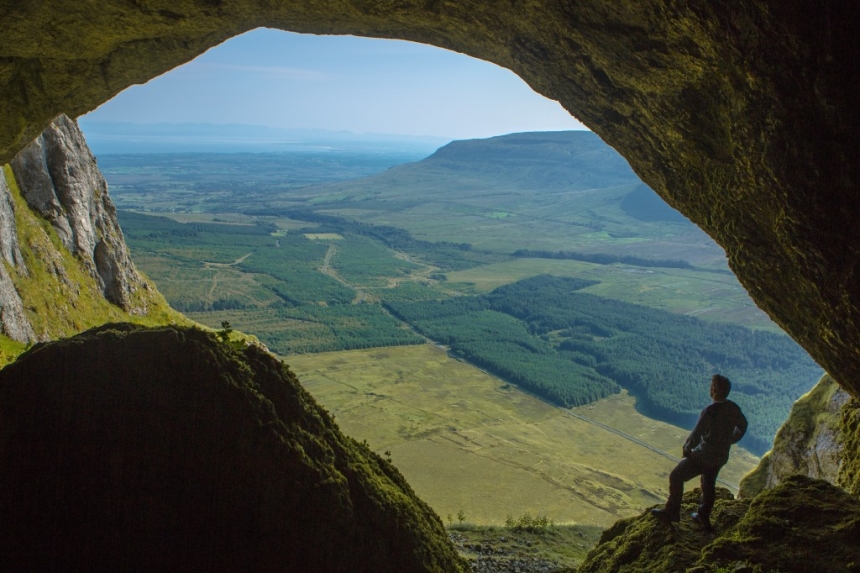 I still have a good few "Bucket list" shots to tick off in Ireland
In 2010 I got to "The Dark Hedges" (Pre Game of thrones) in Antrim which is well worth a detour if you are up north,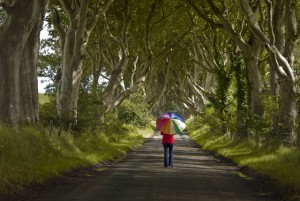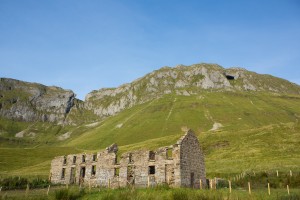 this shot also involved a little detour! it's a few short miles off the Wild Atlantic Way In County Sligo
in the Dartry mountain range just off the Main Sligo to Donegal road the N15,
I climbed this on a friday morning in July on one of the hottest days of the glorious summer of 2014
on my way to Sligo a heavy mist had descended so I decided to pop down to Mullaghmore on the Wild Atlantic Way to get a few shots of the mist around the headland, a beautiful spot in any weather conditions.
I then headed inland for the Gleniff Horseshoe and parked the car close to the abandoned school house,
The first 200 metres of the climb up Benwiskin (510m) are straight forward if a not little steep! the final 100 metres or so is quite challenging and unless you are an experienced rock climber it would not be advised to attempt unless ropes have been put in place in order to complete the climb,an advantage of doing a Summer climb for me was that ropes had been put in place and were in good condition on inspection.
If you are climbing this in a pair or in a group bear in mind that the final part of the climb due to erosion a lot of small stone is easily dislodged and can travel downwards at a fast pace so helmets and caution is advised.
I climbed this alone but as always when climbing or hiking in the west it always advised to tell someone of your planned route in advance!
I was fortunate enough that my phone was able to get to a full 3G signal thanks to the nearby Truskmore transmitter, not sure what the sheep made of the Mystical Celtic tunes blaring from You tube as I set up the shot!:-)
I didn't have much time to linger as the heat was building fast and I had regretted not buying a larger bottle of water at the service station!
its definitely worth a return visit and would be great place for a photo walk overnighter! Here's hoping we get another good Summer in 2015.