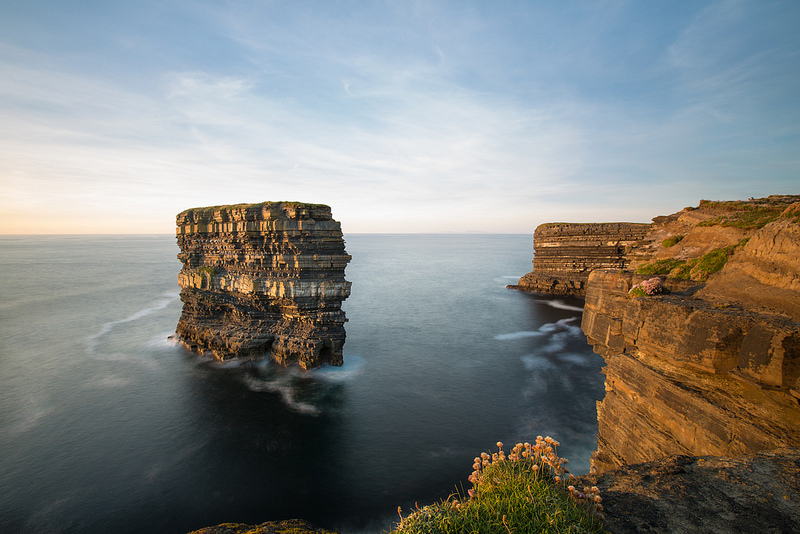 One of my favourite places on the wild Atlantic way has to be Downpatrick Head in my home county of Mayo.
I have visited it many times in all sorts of weather, sometimes it been so wild it's impossible to even attempt setting the camera up on a tripod!

but always worth a visit none the less!
For a long time I have wanted to get a shot inside this cave at the foot of Downpatrick Head,
A small bit of planning was involved,entry into the cave should only be attempted when there's a very low spring tide and sea and weather conditions are good.
These three things were in my favour on Sunday afternoon in late July where I got a small window of about 12 minutes inside the cave to get a few shots before the waves came and forced me to leg it back around the base of the headland threading carefully on the slippery ridge.
The selfie shot was my most popular shot of the year and was a big hit on Facebook and Instagram and I was delighted to be featured on the very popular official Wild Atlantic Way Instagram page and also to be included in one of the Best '18 In 18 ' shots of 2018 on their website.